Summer and autumn holidays in sesto pusteria - dolomites
The amazing beauty of Sesto during the summer months is not to be missed: blossoming meadows in May, colourful alpine roses in July or golden shimmering through the woods in September. Dip into this authentic natural experience, feel it with all your senses and you will not be disappointed!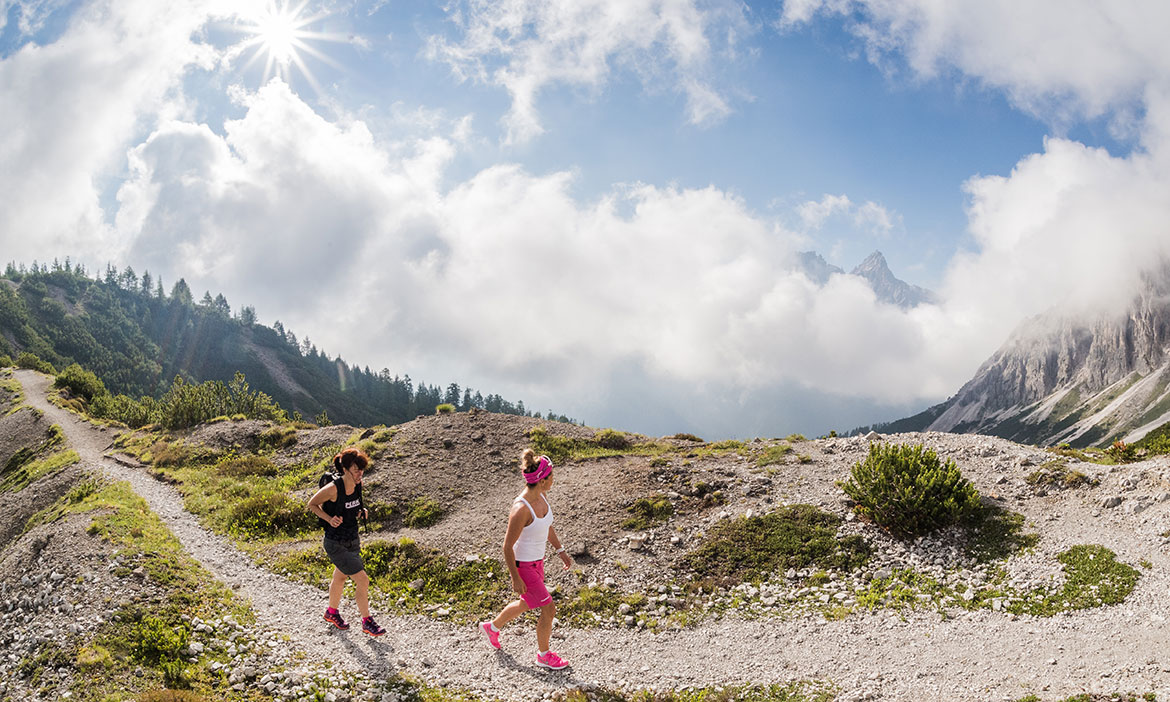 Leave your car parked for the lenght of your holiday in the designated parking area and discover the surroundings by bus, a bus stop is very close by and it is easy to reach all main amenities by public transport (every 30min. there are connections to the Val Fiscalina, starting point for many hikes such as the one to the Three Peaks, Natural World Heritage Unesco since 2009).
If the above mentioned hike to the Three Peaks probably represents the most popular walk amid the Dolomites of Sesto, it certainly is not the only one! Trekking, hikes or even climbing at professional level as well as relaxing walks are awaiting you. Moreover, you can easily start the beautyful cycling tour Sesto-Lienz (Austria) from the farmhouse's doorstep: a 50km long path along the Drava river. Or the cycling path Sesto-Brunico, where by following the path through fields and forests you can reach the lovely town of Brunico and take the train back to San Candido.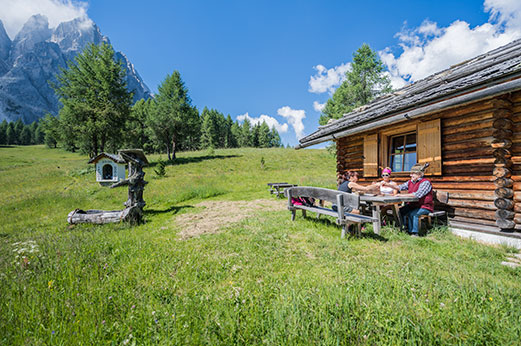 Or why not start the walk through the Val di Dentro with its lovely larch forest and enjoy moments of pure well being. There is plenty on offer for families with chidren as well, such as a mountain bike tour to the Monte Baranci where the kids will love a down hill ride on the fun bob with spectacular panoramic views. For warm summer days, do not miss the swimming pool in Sesto while on rainy days enjoy some time in the Acquafun in San Candido. Your bikes can be easily stored in our garage - free of charge! Also there are 2 playgrounds nearby.
Finally, if you are interested in how a farmhouse works, you are definitely in the right place! You can experience every day's work in the fields as well as in the barn, where you can watch and help feeding cows, pigs, rabbits and of course cats!
Come and see by yourself! All of this and much more is awaiting you here in our farmhouse Binter! Contact us and we will be glad to offer you a holiday of a lifetime!
Coming back of our cattle from the alpine pasture - impressions
Useful Links: