Cycling for pleasure in the valley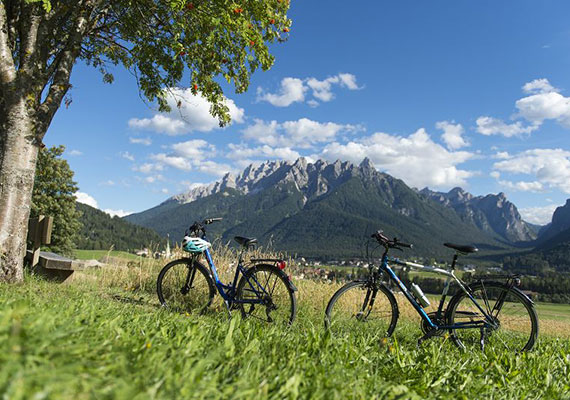 Enjoy the landscape by bike
The most popular cycle path in South Tyrol, the cross-border Drau Cycle Path from San Candido to Lienz follows a well-marked trail and is suitable for all kinds of bikes. With a length of 44 km and an elevation loss of 500 m over the descent, the route is easily manageable by all lovers of the outdoors. When you reach Lienz, the capital of East Tyrol, you'll find it's a lovely place to take a stroll. And the easy way to get back is to let the train take the strain! Because it's easy to get to by train, starting the tour in Versciaco is recommended and there's also a large free car park there. The PUNKA Service Center is located right next to the railway station and by the cycle path. It's a bike hire and shop with the latest bike models, as well as services with bar.
Val Pusteria cycle path
There's a clearly laid out bicycle network with no appreciable gradients throughout Val Pusteria. The total length from Mühlbach to Lienz in East Tyrol is 105 km, and this can be covered in stages over several days.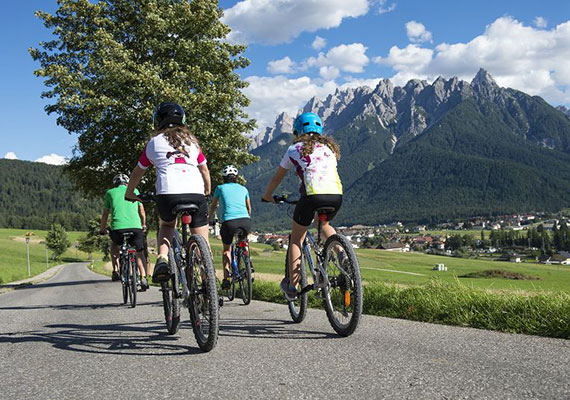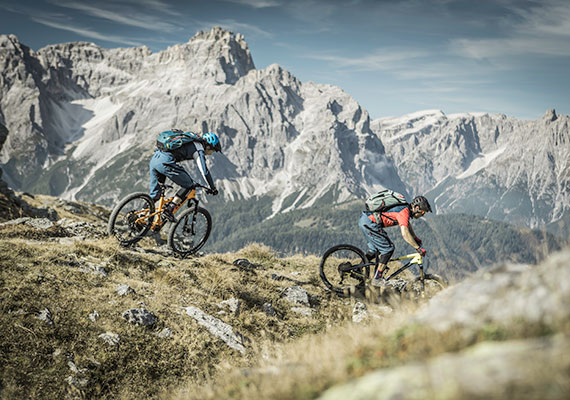 Mountain and enduro bikers will relish the challenge posed by the holiday region Three Peaks/3 Zinnen in the Dolomites. With the new "3 Zinnen Mountain Card", transporting bikes on the cable cars is free of charge and the card can be used with no limitations (except Monte Baranci). Five mountains each with a different character can be explored by bike. In addition to the famous Stoneman Trail, the Giro Bike Tour, the Giro Enduro Singletrail Tour and the Dolomiti Superbike course, enthusiastic enduro bikers can also enjoy the brand new single trail: the "Erla" on Stiergarten.